"Science is knowledge, art is action, and the common sense is knowledge and action, based on experience."
THE BULGARIAN BEEKEEPERS' BREEDING ASSOCIATION is a national organization with a mission to create and develop highly productive and well adapted honey bees for Bulgaria's beekeepers. The combination of skills and experience provides a stable platform for the development of successful practice in the field of beekeeping.

BBBA unites professional beekeepers in their effort to maintain and improve the genetic lines of Bulgarian honey bees and their selective reproduction.

All professional beekeepers involved in reproduction of genetic material and production of queen bees can be members of the association.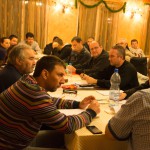 The Management board of the Bulgarian beekeepers' breeding association, on the grounds of art. 11 – 13 of the Statute
[...]
---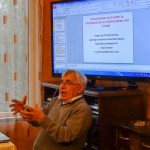 Professional qualification course on the subject: "Selection, breeding of honey bee and production of colony queen bees, drones and swarms".
[...]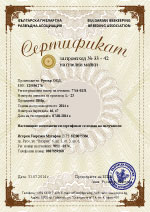 The Bulgarian beekeepers' breeding association is an organization with socially beneficial activities, licensed with permit No. 83 of November 4, 2015, of the Ministry of agriculture and food to perform breeding and selection activity with the local honey bee.